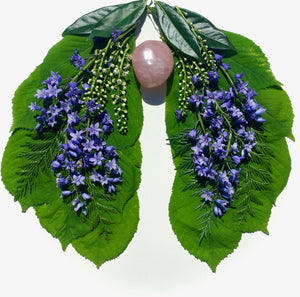 Odette Allen
Bluebells
Regular price
$30.00
Sale price
$45.00
Unit price
per
This one reminds me of an altar. Bluebells and cherry laurel are layered over greenery to make these lungs, surrounding the heart of my favorite rose quartz crystal. Do you think our collective health would change if we thought of our bodies, thought of ourselves as a sacred part of the natural world, just like we think of oceans or mountains?
Because this artwork is about a very specific event and a certain time in our history, I am limiting purchases to the here and now, to people who know and feel this experience. That means I am doing an extremely limited print run with only TEN prints of each image. That's it. After that they are gone, they won't be printed again for individual sale.
Each piece measures 12" x 12" and is printed on archival paper with a satin finish. To minimize handling they are signed with a digital signature and the piece is shipped to you directly from the printer.
---